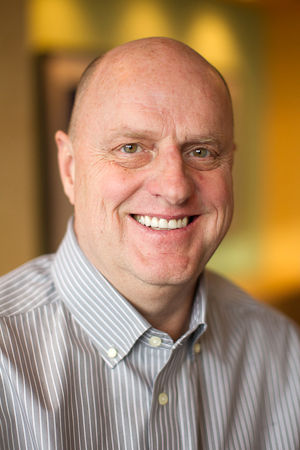 PowerQuip Founder, David Dallof
In 1983, David Dallof founded Dallof and Associates, Inc. This company began as an oil and gas service company. David became involved with a group of investors who wanted to form a company to explore and possibly drill on oil and gas leases. This company became known as FX Energy (now traded on the NASDAQ). David played a key role in taking FX Energy public.
As the oil boom slowed at the end of the 80's and early 90's, David redirected his attention and turned a new direction. David formed PowerQuip Corporation (a subsidiary to Dallof and Associates). This company was formed in 1995 to represent manufacturers who serviced the Power Industry. Being an entrepreneur, David invested start-up money earned from FX Energy into PowerQuip Corporation. This monetary and time investment took courage and vision. There was no guarantee that this venture would pay off.
In January of 1995, Dave signed Copes-Vulcan Sootblowers and Valves as his first line. David was able to work hard and his Copes-Vulcan territory saw success. Dave saw himself as a "solutions provider" rather than a salesman. He wanted to find the best answer for a specific obstacle even if it meant giving up a sale. Dave believed in long-term solutions and relationships. Other important manufacturing lines were added over time. PowerQuip now represents the best of the best when it comes to original equipment manufacturers.
David Dallof hired Ken Hall as an Outside Salesman in 1997. Ken and Dave became a good team that worked well together in the Utah, Wyoming and Colorado territory. In 2004, a building was purchased in Layton, UT to be the PowerQuip headquarters. Satellite Sales Offices can be found in Castle Rock, CO; Goodyear, AZ and Casper, WY.
PowerQuip now has 9 full-time employees serving customers in Utah, Wyoming, Colorado, Montana, Idaho, Oregon, Washington, Arizona, and New Mexico.
David Dallof retired in 2011 to pursue his other interests and business ventures. This includes working as an entrepreneurial consultant with start-up companies. He counsels and supports companies and individuals in need of guidance. Dave also enjoys working on classic automobiles.
Ken Hall and Sean Raborn are the current owners of PowerQuip. They hope to continue providing solutions for their customers into the future.